Hi lovers, 
writing this post is a great honor for me. I have been a big fan of the two designers of Noni Mode in Cologne and met them a few years ago. This autumn I had the pleasure to organize a wedding dress shooting with them here in our beloved Almería. Meeting them again felt like I have known them a long time already. Probably it is because they are exactly how you can see them in their social media channels: real, authentic and very likeable. When Joanne contacted me and told me they wanted to shoot their new wedding dress collection in Almería, I did not hesitate a second in becoming their location scout for the shooting. Of course they came with one of their best photographers Le Hai Linh. Good old Linh also was the photographer at the first wedding that I organized in Almería, so he knew about the perfect light he would have for his pictures here in Cabo de Gata. Back then he could not stop taking more and more pictures at the fabulous wedding of Magda and Roman. Then they arrived in Almeria, the magnificent designers of Noni with all their new wedding dresses, the photographer with his camera and the stylists of Maskenraum, to start the preparation for the beach shooting at five o´clock in the morning. A time when other people turn around in their bed to get a few more hours of sleep. In case you didn´t know: you will have the best lighting conditions for beautiful pictures early in the morning before the sun rises or shortly after sunset. It is magic!
The new 2020 collection of Noni Mode is breathtaking, very tender and very sexy. It is an amazing choice for all boho brides who want to show some skin. 
The semi transparent materials fall soft and move with the wind at the beach and are absolutely glamourous. All of Noni´s collection are two-piece dresses that can be combined differently. Unfortunately, I cannot show you all of my favorite pictures of the shooting because it was just too many. However, below you can see a selection of my absolute favorites. If you want to see more just visit Noni´s website or follow me on Instagram and Pinterest. I will publish more pictures of the collection there. 
We at Ambrosia Wedding were astonished by the amazing pictures Noni Mode and Linh took here in Cabo de Gata. 
Have a look below. 
Best,
Anna
Ambrosia Wedding
Mein Favorit aus der Kollektion 2020 von Noni Mode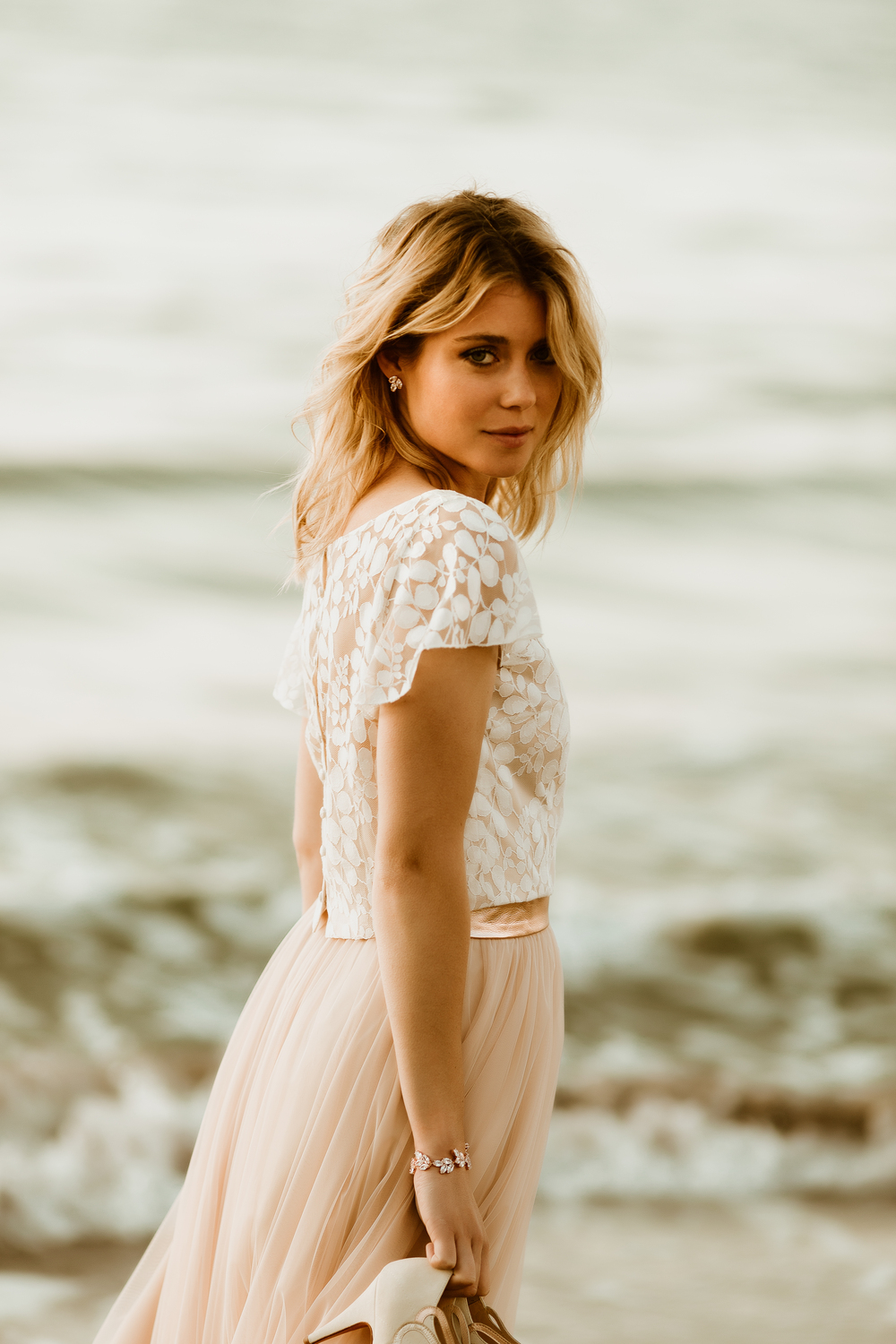 Entdecke weitere Hochzeitsideen für dich:
10 Reasons for a Destination Wedding at the BeachThere are many good reasons for a destination wedding abroad. A destination wedding close to the sea is something very special. The sand under your feet, the sound of the waves when you are walking down the aisle. Who...
AMBROSIA WEDDING
We plan and organize individual and exclusive weddings in Andalusia, for bridal couples who want to realize their dream of a wedding with beach and sea. 
CONTACT
AMBROSIA WEDDING
Anna Ambrosiewicz
Email: info@ambrosia-wedding.com
Tel: +34 655269481